benefits.
Our quotes will offer your school the following cover features...
COVID-19 Cover
We shall continue to give our schools the choice of covering absences caused by staff who have a positive COVID-19 test result.
AA rated insurer
All our policies are underwritten by an 'AA-' rated insurer, ensuring our schools won't be left out of pocket and will receive their claim settlements quickly.
Maternity cover
You can choose to cover potential maternity absences up to £5,000 for teaching staff. 50% of the chosen amount will be paid for support staff.
Price guarantee
We're so confident that we can offer the best price for your staff absence insurance policy that if you find the same policy elsewhere, we'll beat it!
No claim history
You don't need to submit a claims history to take out cover with us. Simply provide your chosen daily benefit, full time equivalent and waiting day period.
Stress cover
Our Standard and Premium stress cover options will protect your school in the event of a stress or mental health related absence.
Fast settlement
We handle all claims in-house, which allows us to have one of the fastest average claim payment times in the industry - just four working days.
Oh support
Your staff will have access to an unlimited amount of occupational health assessments, pre-placement screenings and use of a 24-hour support helpline.
Extra features
We cover non-sickness related absences such as accidents, jury service, adoption and paternity and much more.
01.
Get a quote.
Simply tell us how many staff you'd like to cover and you'll be provided with an instant price in seconds.
02.
Confirm cover.
Once you're happy with everything, we can talk you through our T&C's and place you on cover over the phone.
03.
Submit staff list.
Via your client area, tell us which staff you'd like to insure. All we need is their name, DOB, FTE and email address.
04.
Teacher absence.
Unfortunately absence is inevitable, and members of staff will not be able to attend work for an array of reasons.
05.
Make a claim.
You can do this online via your client area - simply tell us which member of staff is absent and why.
06.
Claim settlement.
If you claim is valid, we'll send your settlement via BACS payment. On average this takes five working days.
Our new quote process is quick and easy to complete, allowing you to get a price for your insurance in a matter of seconds.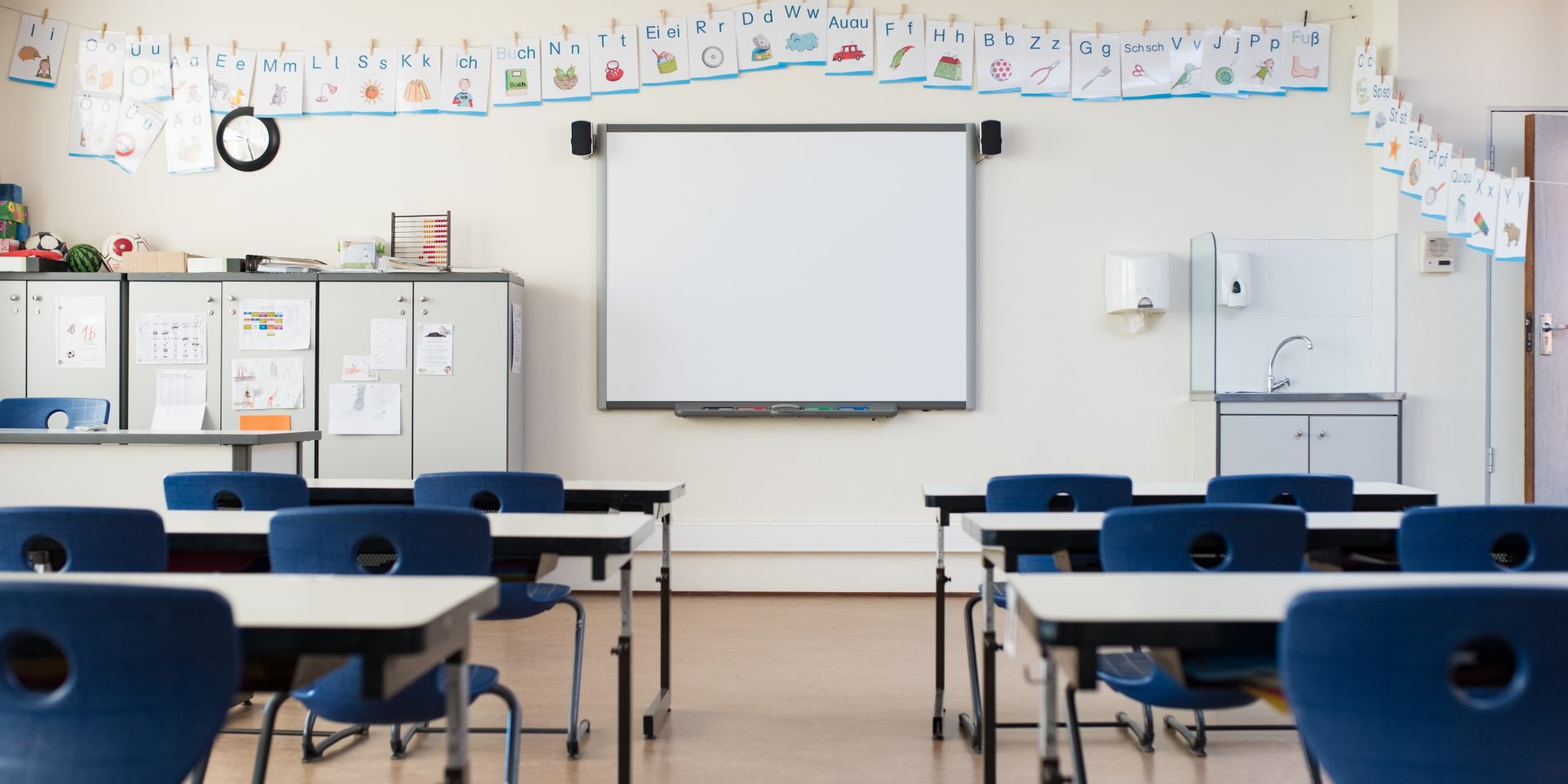 faqs.
Below you'll find answers to the questions we get asked the most about our staff absence insurance.
01.

Why do we need absence insurance?
Staff absence insurance will help to protect your school against unplanned expenses incurred as a result of staff absences. In the unfortunate event that a member of staff is taken critically ill and has to take time off work, supply cover can be an unexpected expense for a long period of time. Often this will not have been budgeted for and funds may need to be allocated from other areas of the school. Our insurance protects you against such eventualities, allowing you to manage your budget more closely and ensure that financially at least, you don't have any nasty surprises.
02.

What will we be covered for?
Generally speaking you will be covered for unplanned absence days due to sickness or bodily injury after your chosen waiting day period. You'll also be covered for non-sickness days such as bereavement (death of a direct relative), jury service, adoption and paternity leave. There are additional cover options for stress / mental health related issues and maternity absences. Visit the policy cover section for more details.
03.

Do you cover Coronavirus (COVID-19)?
Absolutely. We are one of the only providers in the market to offer cover for COVID-19. If you choose COVID-19 cover and one of your insured members of staff tests positive, you can make a claim.
04.

Do you cover self-isolation?
Self-isolation for members of staff showing symptoms of having COVID-19 is covered in our policy.
05.

What are your exclusions?
We'll always pay your claim if we can, however there are some things that aren't included in the policy. Our policy doesn't cover any pre-existing condition whereby the member of staff has been absent for five days or more in the 12 months before your policy start date for the same (or related) reason. Similarly, we don't cover for the undergoing of any planned or recommended medical procedure for which a member of staff had suffered symptoms of or been treated for up to 24 months prior to the policy start date. For a full list of exclusions please read your policy.
We don't attend conferences, send out brochures or partake in expensive advertising campaigns. Offering such a no frills, paperless policy means that we're able to pass these savings onto you.
07.

How do we get a quote?
It's easy, just visit the quote section of our website and complete the form. If you'd rather talk to us we can provide you with a quote over the phone too. Our number is 0800 862 0656.
08.

What do I need to provide for a quote?
We need very little information to provide a quote for your school. Your chosen FTE, daily benefit and waiting day period enables us to provide you with a quote instantly.
09.

Will you insure clusters of schools?
Yes. We know that schools can be organised in clusters for all sorts of reasons, including being part of the Local Education Authority, be feeders for a secondary school or be a group of specialist colleges. Whatever your situation, it could be far more cost effective to arrange your insurance cover for the cluster rather than the individual school. Our fast, cost effective and online insurance provision makes our teacher absence insurance perfect for clusters of schools looking to manage their staff absences.
10.

Do you offer discounts for clusters?
We pride ourselves on simple, efficient and cost-effective teacher absence solutions. Therefore we offer discounts and additional benefits for clusters of schools so please get in touch if you would like to discuss this further.
11.

We've found a cheaper quote - can you match it?
Better than that, we'll beat it and also send you £100 in book vouchers to say sorry. Simply send us the like-for-like quote to review and we'll get back to you soon.
12.

How does your insurance differ to a mutual?
A discretionary mutual, commonly known as mutual societies or a funding group, is a form of protection to cover members against a certain event or risk, such as staff absences. However, mutuals such as these are discretionary, where the member only has the right to have their claims considered, and not necessarily paid. Our policy is a legally binding insurance contract – meaning all claims (which fall within the policy terms and conditions) must be paid. What's more, our insurance offers additional layers of financial protection that our schools wouldn't be entitled to as part of a discretionary mutual. Members of a discretionary mutual not regulated by the Financial Conduct Authority and Prudential Regulation Authority, do not have access to the services offered by the Financial Ombudsman Service or the Financial Services Compensation Scheme (FSCS) in the event of a complaint or the failure of the mutual society to meet its financial obligations.
13.

Is your cover in any way discretionary?
In short, no. Under our insurance policy, your school has the contractual right to have all valid claims paid.
14.

How do I arrange cover?
Once you've received your quote you can either accept the terms and condition and click 'put me on cover' or give us a call and let us take care of the rest.
15.

How do we make a claim?
All claims can be handled online to make it as quick and easy as possible for you. Please remember to submit your claim as soon as possible and within the policy time limits. The sooner you make your claim, the sooner we'll be able to pay you.
16.

What do we do when staff members change?
Your entire policy can be managed online within your client area meaning you can update your staff list at any time. It's important to keep this up to date as any new members of staff not on the list will not be insured.
17.

Are you registered with the FCA?
Yes, Teacher Absence are authorised and regulated by the Financial Conduct Authority ("FCA"). You can check this on the FCA Register by visiting the FCA website at www.fca.org.uk/register. Please be aware that the products and services provided under our occupational health, wellbeing and maternity cover do not fall within the scope of the FCA's regulated activities and, therefore, are not covered by the regulatory protection afforded to regulated business.
18.

We have a complaint, who should we contact?
If you feel you have cause for complaint this should be made to the complaints section of the client portal of the Teacher Absence Limited website. We will investigate your concerns and provide you with a written response setting out the outcome and reason. If we cannot resolve the complaint to your satisfaction, you may, if eligible, refer it to the Financial Ombudsman Service (FOS). Normally to be eligible you must be an individual consumer or a micro-enterprise or a charity or trustee of a trust under a certain size. However, you can find the full FOS eligibility criteria on their website. The FOS can be contacted at: Financial Ombudsman Service Exchange Tower Harbour Exchange Square, London, E14 9SR Telephone: 0800 0234 567 or 0300 123 9 123 Facsimile: 020 7964 1001 Email: complaint.info@financial-ombudsman.org.uk www.financial-ombudsman.org.uk
We find the website and client area very user-friendly. The staff are always helpful, efficient and knowledgeable when we need to contact them, and their prices are competitive.
underwriter.
XL Catlin Insurance Company UK Limited
Our policy is underwritten by XL Catlin Insurance Company UK Limited, which operates under the AXA XL brand. AXA XL is one of the world's leading insurance organisations focused on P&C (non-life) insurance and reinsurance activities. Their companies have strong relationships with the world's leading global, regional and independent brokers.
XL Catlin Insurance Company UK Limited has the following financial strength ratings: Standard and Poor's AA-, A.M Best A+,
demonstrating its financial strength. XL Catlin Insurance Company UK Limited is authorised by the Prudential Regulation Authority and regulated by the Financial Conduct Authority. Further details can be found on the Financial Services Register here.
Our relationship with XL Catlin Insurance Company UK Limited means our clients will benefit from the support of a financially stable and flexible insurer, as well as enjoying the protection of the Financial Services Compensation Scheme (subject to qualifying criteria) in the unlikely event that XL Insurance Company SE becomes unable to meet its commitments. Teacher Absence Limited is authorised by XL Catlin Insurance Company UK Limited to issue policies, administer them and settle claims on their behalf.